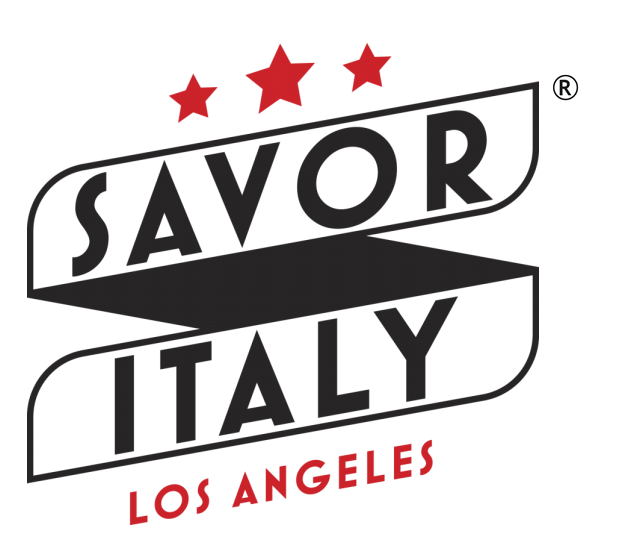 ---
 SAVOR ITALY ™ AND TASTE OF ITALY TRADE SHOW 2020 DATES: 
Taste of Italy Houston  March 29-30, 2020
Now in its 6th year, Taste of Italy is the largest food and wine fair in the U.S. devoted
exclusively to Italian wine and food products.
Taste of Italy New Orleans (NEW) March 31, 2020
The inaugural Taste of Italy NOLA will feature top Italian food and wine companies,
including many producers visiting Louisiana for the first time.
Savor Italy™  Los Angeles April 2, 2020
The Savor Italy festival, now in its 4th year, has become California's leading trade
resource for new Italian wines and food products.

---
ABOUT 
Organized by the Italy-America Chamber of Commerce West, the initiative aims to promote Italian food and wine companies, consortia, trade associations, regions and municipalities in the West Coast of the US, giving participants the opportunity to  meet directly with specialty food & wine buyers, importers & more. 
This year, we are featuring and highlighting, authentic delicacies from the beautiful Region of Calabria. If you wish to come savor the hidden specialties of the culinary tradition of Calabria, please join us in finding unexpected flavors of exquisite Calabrian beverages and the scrumptious tastes of Calabrian finesses.
---
VISITORS
  Buyers, specialty store representatives, restaurateurs and trade associations reps, distributors, importers and brokers.
---
PARTICIPATION COSTS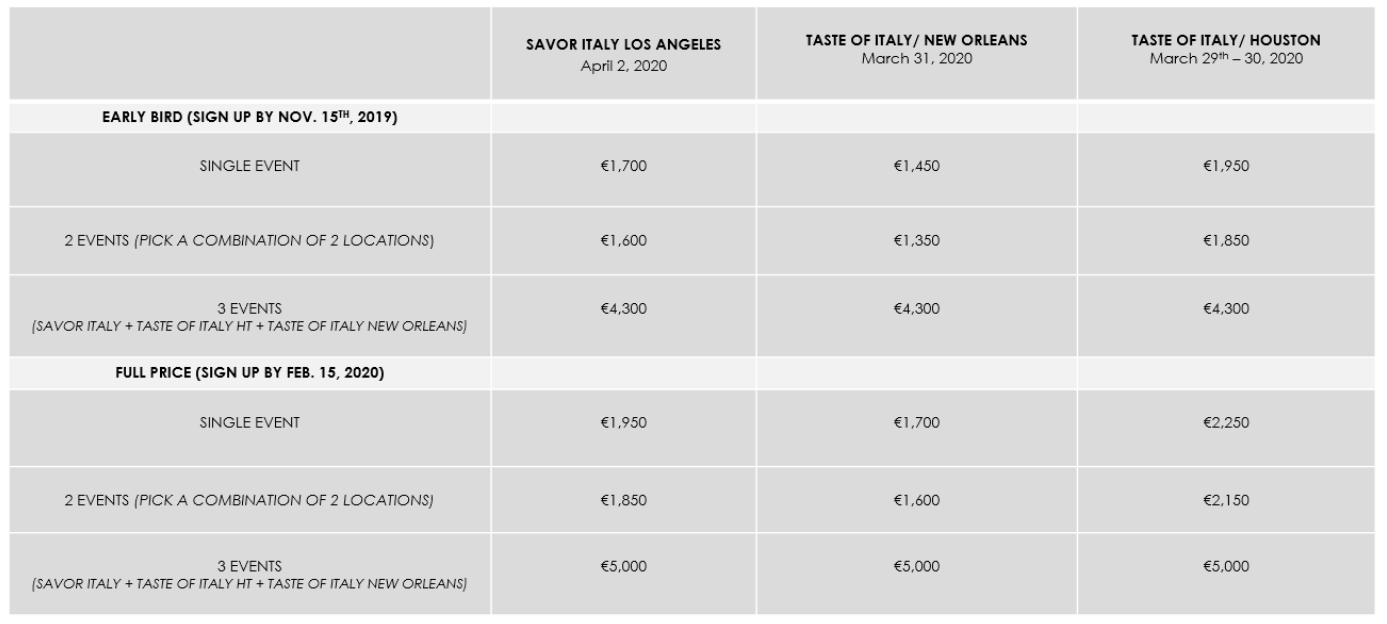 TO FIND OUT MORE OR SIGN UP, CLICK ON THE LINKS BELOW
For more information and to sign up,  please download the forms below (in Italian):
INFO SHEET SAVOR ITALY 2020 (ITALIAN)
CIRCOLARE SAVOR ITALY 2020 (ITALIAN) 
 APPLICATION FORM SAVOR ITALY™  2020 (ITALIAN) 
- - - 
For more information and to sign up,  please download the forms below (in  English):
INFO SHEET SAVOR ITALY™  2020 (ENGLISH)    
ABOUT SAVOR ITALY™  2020 (ENGLISH) 
APPLICATION FORM SAVOR ITALY™  2020 (ENGLISH) 
- - -
 IF  YOU ARE INTERESTED IN SHOWCASING YOUR PRODUCT AT SAVOR ITALY ™ 2020 ,  EMAIL US AT INFO@IACCW.NET
---
SAVOR ITALY ™ & TASTE OF ITALY NUMBERS :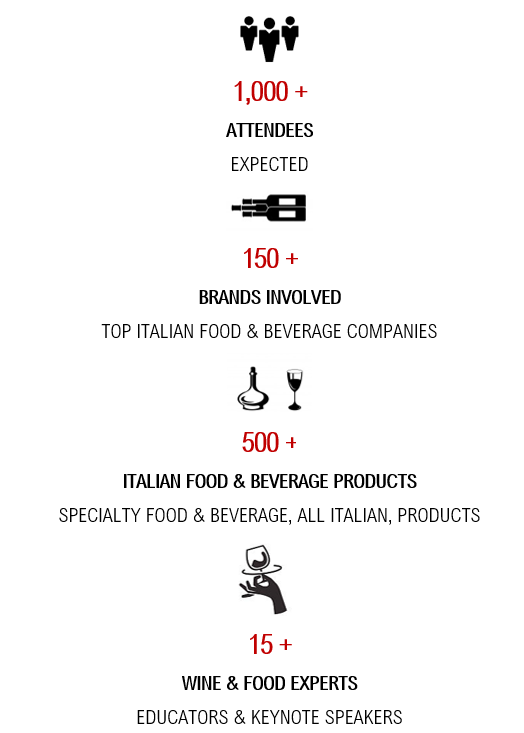 ---
2020 Featuring
This project is funded by the Region of Calabria through the "Piano di Azione e Coesione (PAC) 2014/2020"
Asse 3 "Competitività dei sistemi produttivi" (OT3)
Obiettivo specifico 3.4 "incremento del livello di internazionalizzazione dei Sistemi Produttivi"
---
To view previous editions of the event, click on the image below