PRESENTATION ON US IMMIGRATION REGULATIONS IN THE ERA OF TRUMP
MAY 8th, 2019
WeWork La Brea
925 N La Brea Ave, West Hollywood,90038, CA
6:00 PM to 9:00 PM
The Italy-America Chamber of Commerce West, is featuring an exclusive presentation on US immigration regulations, as pertaining to international business relations, specifically between Italy and the US, under the current US Administration.
Q&A & Networking reception to follow.
EVENT PROGRAM
6:30 pm - Presentation by Joseph Sena Jr. , PLLC, Law Offices of Joseph A. Sena Jr.
Talk & Q&A to follow
ABOUT THE PANELISTS
Attorney at law, Joseph Sena Jr.'s extensive experience in immigration and naturalization law combined with his vast knowledge of history have helped him develop a unique approach to immigration law.
Attorney at law, Richard Yemm, who has been practicing US immigration law for over a decade and is a partner in the Los Angeles office of Wolfsdorf Rosenthal LLP.
7:30 pm - Networking & Happy Hour Reception to Follow
Ticket Purchase & Registration is Mandatory
EVENT 21+ ONLY
PARKING AVAILABLE AT
WEST HOLLYWOOD GATEWAY PARKING STRUCTURE
7100 Santa Monica Blvd, Los Angeles, CA 90046
(1 Hour Free, 2 Hours - $1.50, Each Add'l 30 Min $1.50)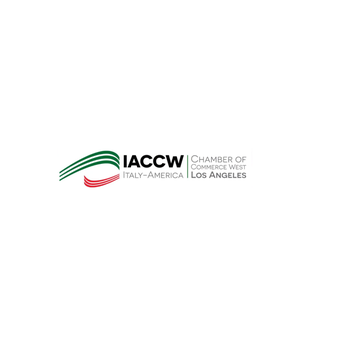 925 N La Brea Ave 4th Floor, Los Angeles, CA 90038, USA