Registration for this event has passed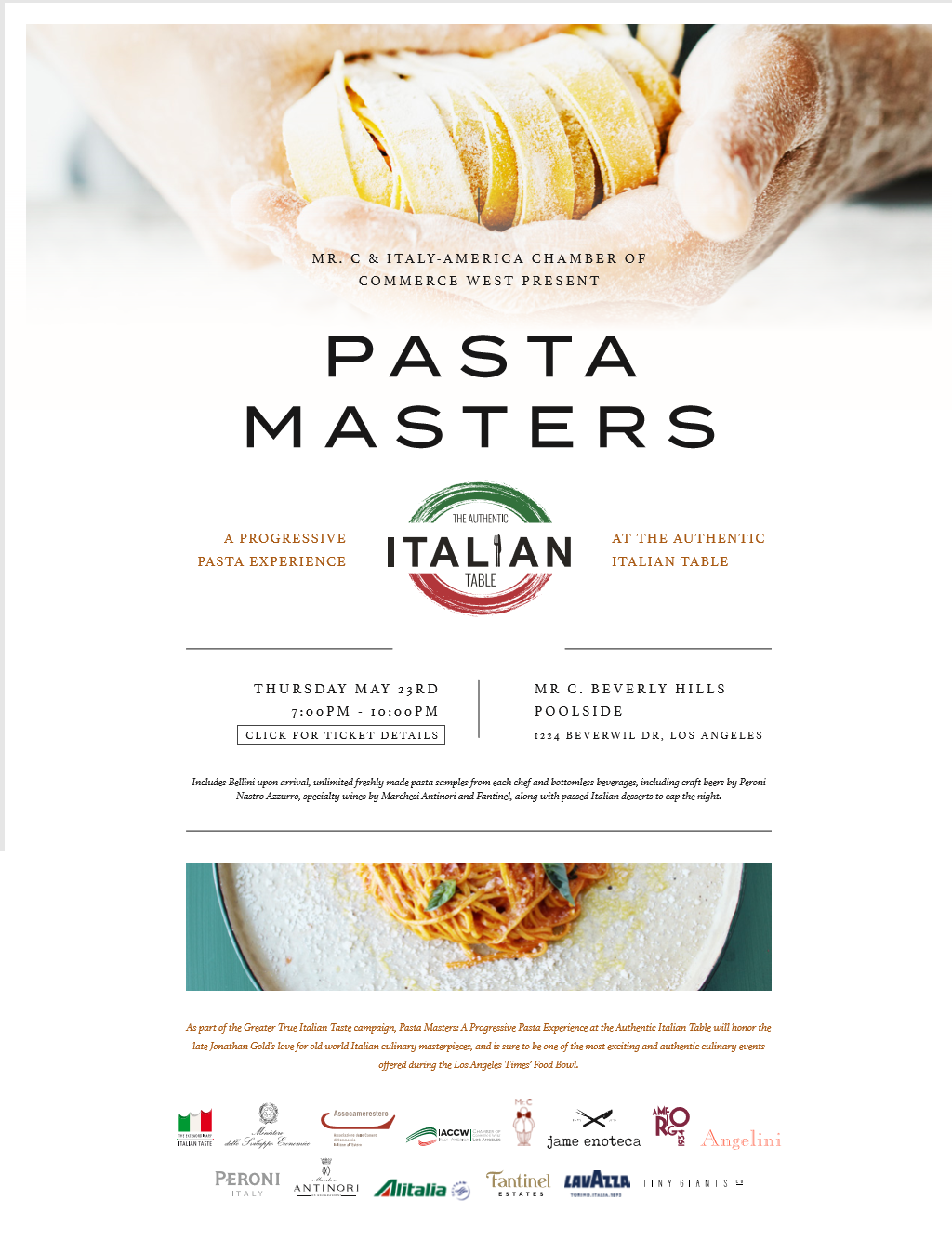 ---
ABOUT THE AUTHENTIC ITALIAN TABLE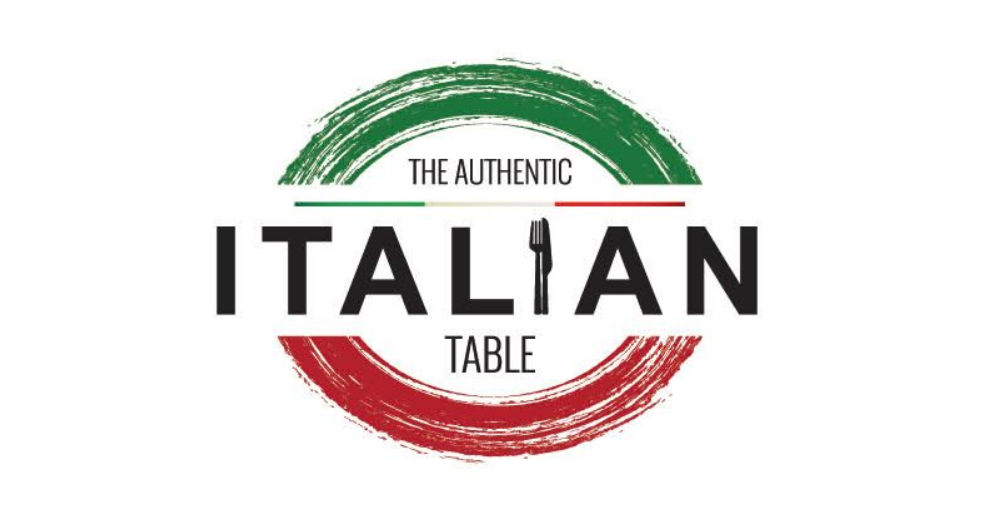 IACCW presents the "Authentic Italian Table", an initiative and event series that brings awareness to the subject which is the authenticity of Italian culinary excellence and tradition.
Only a 100% Made in Italy authentic products are promoted and acknowledged as part of the program series.
Press, food and wine trade members and specialists, influencers and nutritionists and together are gathering and working to support authentic Italian food and wine products.
ABOUT THE EVENT
Blending traditional and modern takes on Italian cuisine, the Authentic Italian Table is a pasta-centric culinary journey of classic dishes and contemporary interpretations. Presented by some of Los Angeles' most celebrated chefs — including The Restaurant at Mr. C's Guiseppe Manco, Angelini Restaurant Group's Gino Angelini, and Jame Enoteca's Jackson Kalb—are joined by Pasta Chef Maria Marini and "Sfoglina" Roberta Galletti of the Michelin-starred Trattoria Amerigo 1934 in Savigno, Italy, to showcase imported, authentic Italian ingredients during hands-on culinary demonstrations. The event will take place poolside at Mr. C Beverly Hills, where guests will taste dishes from different regions of Italy. You'll get a Bellini upon arrival, passed hor d'oeuvres, unlimited freshly made pasta samples from each chef and bottomless beverages, including craft beers by Peroni and specialty wines from Antinori.
TO REGISTER, CLICK HERE
ABOUT IACCW & THE AUTHENTIC ITALIAN TABLE
IACCW is brining the Michelin star rated Chef, Roberta Galetti, of Trattoria Amerigo, Savigno, Italy, to present an exclusive, pasta-centric event, served as culinary journey through the authentic Italian art of pasta making.
Attending guests will learn all about the art of making pasta, from traditional recipes to more eccentric and contemporary ways to make and utilize pasta.
In its mission, IACCW is promoting the Authentic Italian Table, in order to bring the art of pasta making to you, through live demos and tastings, as to bring fourth a true sense of Italian Authenticity.
The True Italian Taste project is promoted and financed by the Ministry of Economic Development and implemented by Assocamerestero in collaboration with the Italian Chambers of Commerce abroad, to enhance and safeguard authentically Italian food and beverage products.
True Italian Taste is part of the program "The Extraordinary Italian Taste".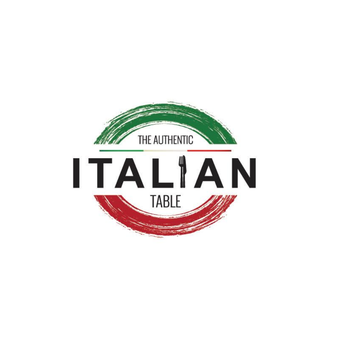 1224 Beverwil Dr, Los Angeles, CA 90035